The dilapidation deposit is not the same as a holding deposit although the holding deposit that you have already paid will normally go towards making up the dilapidation deposit.
Since time immemorial Landlords and tenants have argued over dilapidation deposits. At the commencement of a tenancy the tenant pays the Landlord a sum of money, normally the equivalent of a calender months rent, as a safeguard against damage. If the property is left in an acceptable state of repair at the end of the tenancy the deposit should be returned to the tenant.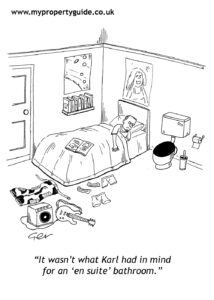 The trouble is that in the past many Landlords have been somewhat free and easy with their tenant's deposits and the only redress available to the tenant was the courts. Tenants often just accepted the loss rather than go through the hassle and expense of going to court.
All that changed on April 6th 2007 when the Tenancy Deposit Scheme (TDS) came in to force. The TDS forces Landlords to protect their tenant's deposits with one of the authorised schemes (there are currently three).
At the end of the tenancy the Landlord must return the deposit to the tenant promptly or pass it over to the authorised scheme and register a dispute. The scheme will provide a free alternative dispute resolution service. If either the Landlord or the tenant do not agree to alternative dispute resolution the dispute will be resolved in the courts.
Inventories
An inventory is a record of the contents and condition of a property at a certain date. Your Landlord should provide you with an inventory at the commencement of your tenancy. Ideally it will contain a set of photographs. It is important that you take the time to go through the inventory in detail and point out any inaccuracies. The sooner that you do this the better. Many inventories will contain a clause stating that if you do not request amendments with seven days you are deemed to have accepted the contents of the document.
Any disputes about the deposit at the end of the tenancy will be resolved by reference to the inventory.
If your Landlord is not willing to provide you with an inventory take a complete set of photographs on the first day of your tenancy and send a copy of them to your Landlord or Agent by registered post. You should also list any existing damage to the property or its contents.